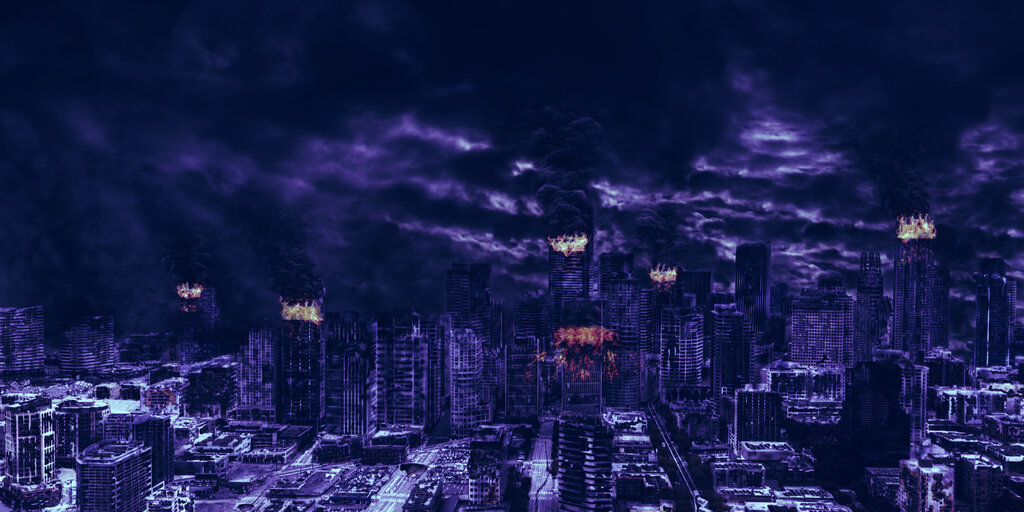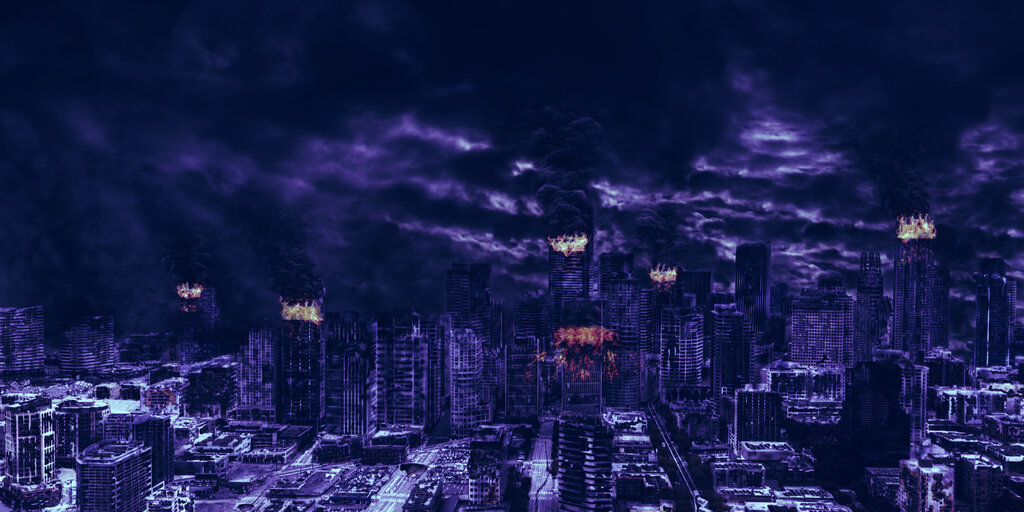 While Bitcoin falls today, everything around it falls even harder.
Bitcoin fell below $22,200 today, a reversal of fortunes from Sunday, when it hit its all-time high of $24,209. Its current price is $22,759.
But while Bitcoin still hovers close to its all-time high, and has fallen just 4% in the past 24 hours, coins that had surged in value following Bitcoin's big day yesterday have since crashed. 
Ethereum is down by 6% in the past 24 hours; XRP by 8%; Litecoin by 10%; Bitcoin Cash by 11% and Chainlink by 8%. 
While there are thousands of coins that have nothing to do with Bitcoin, many of the prices of the top coins are correlated with the price of Bitcoin.
This is because Bitcoin is the largest coin by market capitalization; as of this writing, Bitcoin dominates the crypto market, with 65.5% of the market cap under its control, according to metrics site CoinMarketCap. 
Bitcoin started falling this morning and fell to $22,242 by 1pm UTC. It subsequently rose before settling at its current price. Ethereum and XRP are yet to recover. 
The views and opinions expressed by the author are for informational purposes only and do not constitute financial, investment, or other advice.
Markets, BTC, BCH, ETH, XRPRead More