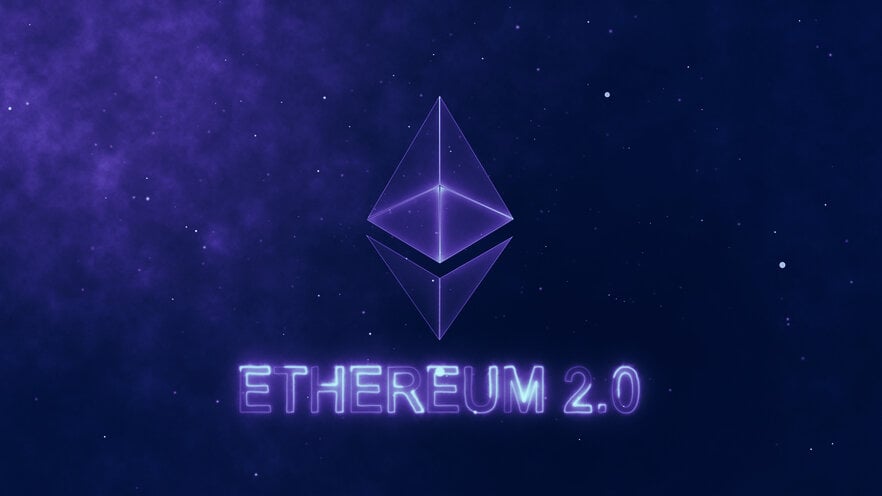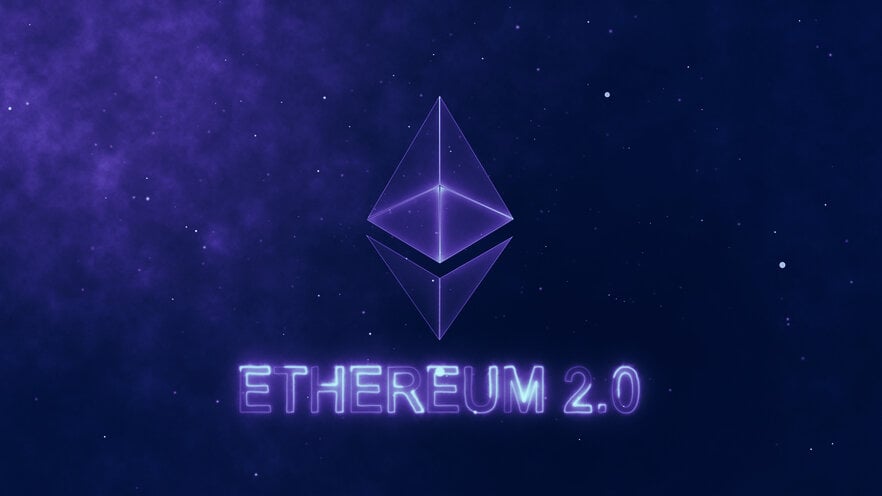 The first step of Ethereum 2.0—the massive upgrade set to revolutionize the Ethereum network—went live at 12:00 pm UTC today. 
The Ethereum 2.0 upgrade promises to make several major improvements to the Ethereum network, including the introduction of a proof-of-stake mechanism, which should solve some of Ethereum's long standing scalability problems. And today, the first major part of the Ethereum 2.0 upgrade—known as Phase 0—has been launched. 
Congrats on the launch all!

— vitalik.eth (@VitalikButerin) December 1, 2020
"It's a great testament to the Ethereum Community," Vitalik Buterin, founder of Ethereum, said today, ahead of the launch. Afterwards, he added, "Congrats on the launch all!"
"Key to the health of this thing is we see participation over two thirds," said Danny Ryan, core researcher at the Ethereum Foundation, on the Ethereum 2.0 livestream. He pointed out that there won't be a block until slot 1 and that the blockchain will see finality at the end of the third epoch (roughly half an hour after launch). You can watch the progress here.
"I'm like hyped, it's four in the morning and I'm hyped," Ryan said, adding, "We got all the metrics up and I'm very excited. I'm very confident in the launch but if something goes wrong I'm very confident in the engineer's ability to fix it."
ETH2

— Ξwoki GITer of CoinZ (@owocki) December 1, 2020
But he acknowledged that it has been a long time coming. "We thought we were going to launch in December last year," he said, adding, "It's been a journey."
— Alex Svanevik (@ASvanevik) December 1, 2020
The first eligible block created by a validator was slot 1. The person who validated it signed it, "Mr F was here." Participants on the livestream speculated as to what this could mean. The fourth block was signed, "Welcome to the New Beginning."
Block #4: "Welcome to the New Beginning"

— ً (@lightclients) December 1, 2020
Hudson Jameson later clarified that it wasn't an Arrested Development reference, but that it has two meanings. "For the record: Mr. F is a reference to Queen and Vitalik's autograph to them," he tweeted.
For the record: Mr. F is a reference to Queen and Vitalik's autograph to them. pic.twitter.com/06yR3wcL35

— Hudson Jameson (@hudsonjameson) December 1, 2020
The launch of the beacon chain has now been confirmed. There are more than 21,000 active validators on the network and each epoch is seeing a success rate of above 80%. However, blocks are being missed on a regular basis by validators.
Congratz everyone, #Ethereum 2.0 launched successfully. pic.twitter.com/fBzEhu6VH0

— Bitfly (@etherchain_org) December 1, 2020
What is Ethereum 2.0?
This launch is Phase 0 of the Ethereum 2.0 upgrade and it introduces the Beacon Chain.
According to the Ethereum website, "The Beacon Chain will introduce proof-of-stake to Ethereum. This is a new way for you to help keep Ethereum secure." 
"It lays the foundation for a new home for ethereum that is scalable, more secure and more sustainable," Ryan said, on the livestream.
ETH2, we have liftoff

— Daniel Armitage (@dcarmitage) December 1, 2020
Here, proof of stake refers to the concept where a person can mine or validate transactions on the Ethereum network if he or she holds—or has staked—a certain amount of Ethereum. Users will need to stake a total of at least 32 Ethereum ($19,000) in order to validate transactions. 
According to Glassnode, almost 900,000 Ethereum has been staked so far, which is well over the minimum amount required for Phase 0. 
#Ethereum 2.0 (Beacon Chain) is ought to launch in less than an hour.

880,000 #ETH have been staked to date. Around 355,000 more than the minimum amount required.

Chart: https://t.co/rOnh1bxLtu pic.twitter.com/FsxzsnyGfs

— glassnode (@glassnode) December 1, 2020
It is hoped that the more people who participate in Ethereum's new proof-of-stake network, the safer the network will be. Apart from the obvious fact users will be disincentivized to attack a network they are staked in, this is also because the Beacon Chain will eventually randomly assign stakers to validate shard chains. 
Shard chains are a means of reducing network congestion, as well as increasing the total number of transactions per second. By assigning stakers to validate shard chains, the Ethereum network makes it difficult for stakers to collude and take over a shard. In theory, there is less than a one in trillion chance this could happen. 
It is important to note the Beacon Chain will first exist separate to the current Ethereum mainnet, but the plan is to "dock" the mainnet into the proof-of-stake system. And at some point in the future, the two will be magically aligned.