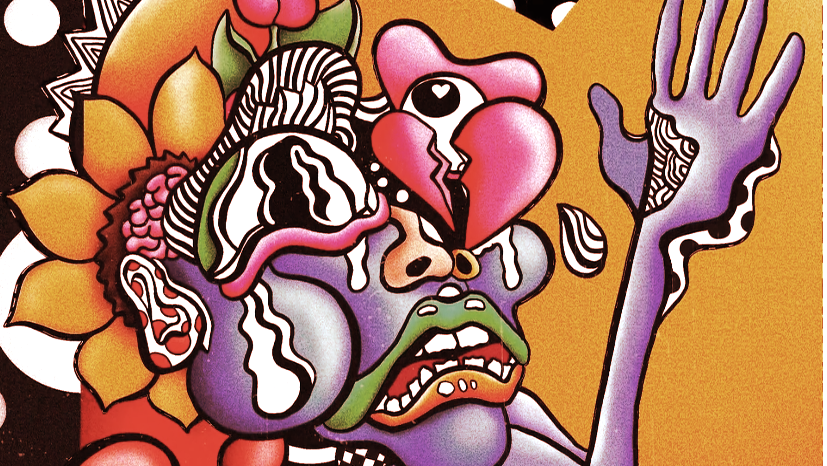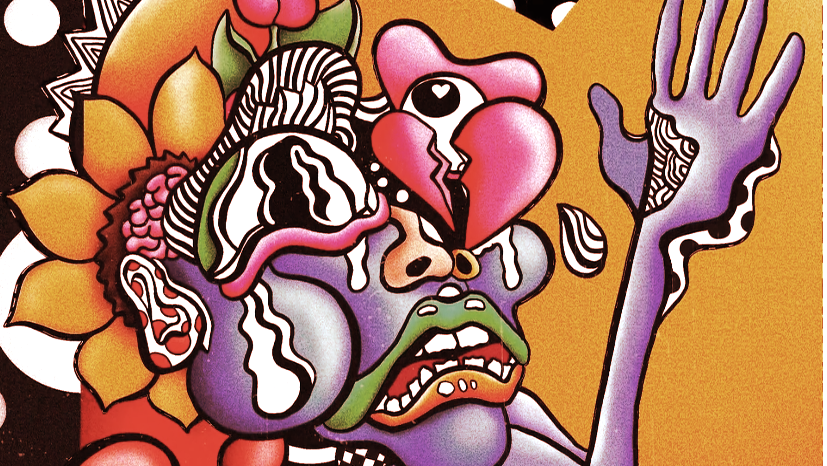 The 18-year-old crypto art surrealist FEWOCiOUS today auctioned off his art collection for a total of $2.1 million at Christie's.
NFTs (or non-fungible tokens) are blockchain-based tokens that can be used to demonstrate ownership of digital items, such as images or video files, or physical assets.
The NFT, "Hello, i'm Victor (FEWOCiOUS) and This Is My Life," consists of five digital artwork depicting FEWOCiOUS' formative years as a young transgender artist from 14 to 18—a coming-of-age story presented in surrealist style. The NFTs also include previously unseen drawings.
THIS IS REAL FOOTAGE OF ME RIGHT NOW WATCHING LIVE BIDS IM GONNA FAINT pic.twitter.com/mT2w3CxD68

— FEWOCiOUS (@fewocious) June 30, 2021
FEWOCiOUS, who revealed his tough upbringing in an interview with Decrypt in January, turned to digital art as he wasn't allowed to paint in his room.
There are also physical copies available of the NFTs sold today. Should buyers wish, FEWOCiOUS will personally deliver the physical copies "in a custom suitcase to each collector across the world, an ode to how he transported his earliest drawings and paintings, when leaving behind his past in pursuit of a brighter future."
let's try this again…#FEWOCiOUSxCHRISTIES BIDDING IS NOW OPEN!! If you bid, tag me with screenshots & i'll be sending some of you doodles as a thank you THANK YOU ALL for being a part of my crazy story, i'm so grateful!! https://t.co/Xw7XhgWGBV pic.twitter.com/QWfaTRVJlX

— FEWOCiOUS (@fewocious) June 25, 2021
Christie's today displayed the NFTs at its gallery in New York. The auction house has become one of the premier venues for top-tier NFT sales ever since it sold a Bitcoin-themed physical artwork last fall—well before the NFT craze that exploded in February. The biggest sale at Christie's remains Beeple's digital collage that went for a record $69 million in March.
The rise of an NFT artist
FEWOCiOUS made $370,000 from an NFT drop on his birthday earlier this year, which fell on New Year's Day.
Previous NFT art sales from the artist were more modest: an NFT for "She Makes Me Feel Alive," for example, sold for $6,000 in September. Another, titled "Moment i Fell in Love," sold for $25,000 in November.
In December, Morgan Creek Digital co-founders Anthony Pompliano and Jason Williams commissioned an NFT artwork from FEWOCiOUS to help New York during the pandemic. That sold for $23,350 on Nifty Gateway with the proceeds donated to the non-profit Food Bank for New York City.
This @fewocious depiction of the NYC skyline just sold for $21,350 (1.1 bitcoin) to @scotwingo.

The digital art market cap is going to be bigger than the traditional art industry. Mark my words. pic.twitter.com/Unb75gzrby

— Pomp (@APompliano) December 7, 2020
"My grandma said, '[NFTs] can all be gone tomorrow, [and] everyone's gonna forget about you," FEWOCiOUS said in his interview with Decrypt in January.
Well, there's some million-dollar news for grandma tonight.
BusinessRead More