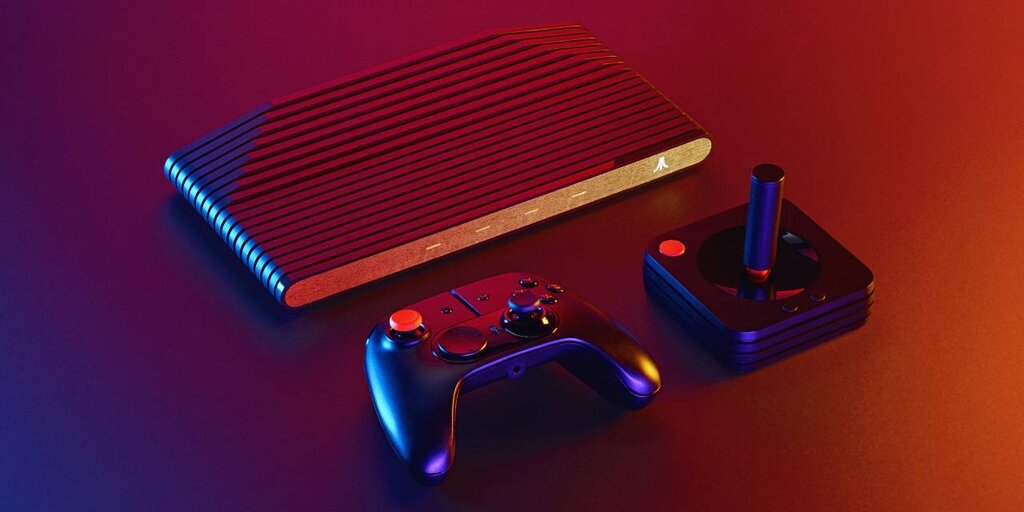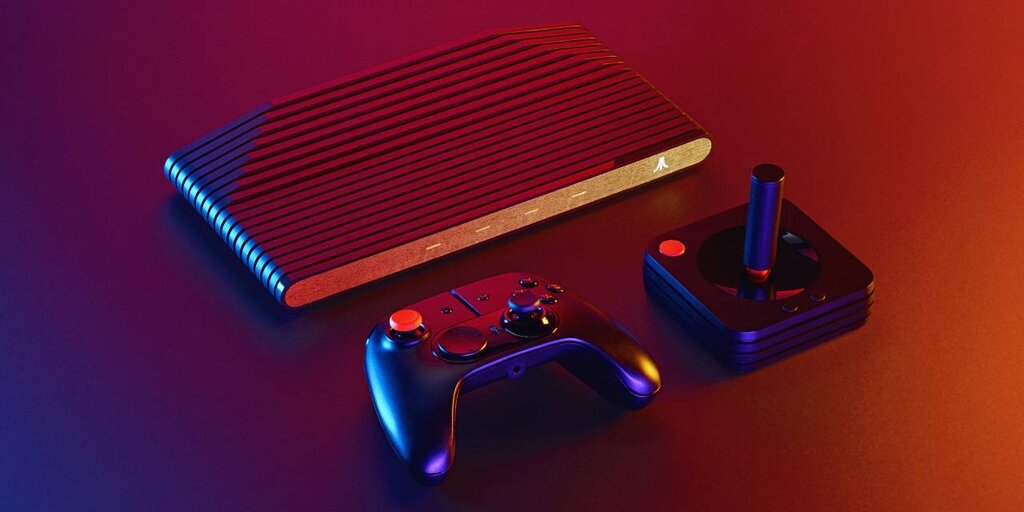 The Atari brand was once synonymous with gaming, popularizing video games in the 1970s and into the early '80s before the industry crashed. While its one-time dominance gave way to Nintendo, Sony, and Microsoft as the current ruling parties in console gaming, Atari remains a nostalgic favorite and its classic games continue to be revived and reissued.
But Atari's not looking to the past anymore. It's aiming to lead the next wave of gaming innovation with the Atari Token, an Ethereum-based ERC-20 token that is designed to function as the heart of future games as well as an online Atari Casino. The firm has also accumulated a number of crypto industry allies, including The Sandbox and F1 Delta Time publisher Animoca Brands, which will develop crypto-infused versions of classic Atari games.
It's an unexpected twist from a legacy gaming brand that's largely become known for its heritage, rather than efforts to embrace cutting-edge technology. According to Frédéric Chesnais, Atari Group CEO, this pivot into crypto is largely informed by his own personal belief in the power of blockchain and decentralized technology.
"I'm a strong believer in blockchain," Chesnais explained to Decrypt in a phone interview. "I think it's here to stay, not only for games but for other types of applications. It's really a conviction about blockchain."
Atari has released more information on the Atari Blockchain and Token project. Learn more about the Strategy, Whitepaper, Wallet, Timeline, and much more at https://t.co/PjZifP809u!

Atari CEO @chesnaisfred is going to answer questions. Please go to https://t.co/7cflzuKFHN pic.twitter.com/TQatVnqYJZ

— atari (@atari) September 11, 2020
"Blockchain is decentralized. If you read the [Atari Token] whitepaper—basically, I wrote it—blockchain is the only way for some people to have access to meaningful income," he added. "There's some 4 billion people today who don't have access to the banking system. They only have a phone or something, and blockchain and crypto are the only way to make a living. You see that. Look at the people in Venezuela; frankly, if they had used the money to buy BTC instead of buying bolívars, they would be much better off today."
Chesnais has served as CEO and Chairman of the Board since 2013, but it's his second stint with Atari. He was previously COO and CFO of Atari S.A. (formerly Infogrames Entertainment) from 2001-2004 and then CEO of Atari Interactive from 2004-2007. Along with his own personal conviction in the potential and societal benefit of blockchain, he also sees value in harnessing a mature, nostalgic fanbase that has the resources to embrace crypto-powered gaming.
"We have some awareness, so it's easier. We have to spend less marketing. That's one thing," he said. "Second, everyone knows the brand in gaming—it's more narrow. And three, we are able to attract a slightly older crowd of people to blockchain. We play right into the demographics, because the audience is more like 28-30+, so I think this is where the whales are."
Atari's wider revival
The Atari Token is a software and services initiative, but it's also tied into new hardware. Atari has just started rolling out its VCS console, which looks like a retro console but is billed as a "PC/console hybrid" on the website.
Launched in 2018 with a crowdfunding campaign and just recently shipped out to backers, the $400 VCS can run classic Atari games, modern PC games, streaming video apps, and a web browser. It can even be used as a node to validate blockchain transactions.
Chesnais bristled at calling the new Atari VCS a pure console, however, suggesting that it's positioned as something very different from the PlayStation 5 or Xbox Series X.
"It's not a console—it's a mini-computer, which is very, very different," he said. "Usually, a console is a closed system, like Sony and Microsoft. This is a mini-computer with a console environment. It's for everyone who is interested in buying a very good and cheap mini-computer for the home and especially the living room."
The Atari VCS is coming, and with it are refreshed versions of the Atari Vault collections. The Atari VCS Vault and Atari VCS Vault Vol. 2 feature favorites such as Missile Command, Yars' Revenge, Star Raiders, PONG and many more, all fully optimized for use with the 1/2 pic.twitter.com/VPhUPVEMrG

— atari (@atari) November 12, 2020
According to Chesnais, his team has been focused on getting the 12,000 initial VCS units shipped out to backers, and will announce more crypto tie-ins soon. But already, we know that the VCS will host Animoca's crypto-fueled versions of classic Atari games like Asteroids and Centipede, and that it will also allow access to Ultra's blockchain-driven PC games store. Buyers can also score a discount on the VCS by purchasing with crypto, Chesnais said, and Atari plans to develop further educational content and resources around blockchain.
There is yet another prong to the current Atari revival: Atari Hotels, a partnership with GSD Group to build experience-driven resorts across the United States. The first hotels are planned for Las Vegas and Phoenix, with others intended for major cities like San Francisco and Chicago. Chesnais suggested that the hotels will accept the Atari Token in some form and teased more announcements ahead.
Furthermore, he believes that the token, VCS, and hotels will all benefit each other in a modern gaming-centric Atari ecosystem. "Everything flows through [the brand] and it will all make sense together," he said.
Atari embraces NFTs
Atari isn't going it alone in the crypto space, plus the brand has wider ambitions beyond the Atari Token itself. Last week, Atari announced a partnership with blockchain gaming platform Enjin to launch virtual fashion non-fungible tokens (NFTs) from digital fashion house The Fabricant.
These collectible items—which Chesnais repeatedly stressed are "not investments"—will be usable in various upcoming crypto games, including KickOff and additional sports titles from eBallR Games, as well as Minecraft servers that run Enjin's blockchain SDK.
Chesnais suggested that most crypto game NFTs are "really static," and that this digital fashion endeavor is a push towards making collectible assets that are more dynamic and usable across various games and applications.
It's a big day in #blockchain — we've joined forces with @Enjin to integrate our iconic IP, licenses, and much more into the Enjin ecosystem, ushering in a new era for #blockchaingaming.

Learn more: https://t.co/5dwKVpil2i

— atari (@atari) December 10, 2020
Furthermore, Atari's alliance with Enjin will allow other developers to create their own Atari-branded blockchain games via licensing agreements. Atari has also sold digital collectible cards featuring classic game box artwork via the WAX blockchain.
Atari's tie-up with Animoca Brands also extends into that company's own crypto game projects, including the 3D world of The Sandbox, which will include interactive Atari experiences within its explorable Metaverse. Atari has also aligned with Animoca's officially-licensed Formula One management game, F1 Delta Time, announcing a token swap with the game's REVV token, plus recent in-game competitions awarded the Atari Token to winners.
Chesnais described some ways in which Atari's own properties could be reimagined with crypto hooks. One possible avenue for a RollerCoaster Tycoon crypto game, he said, would be selling the individual parts of a coaster, which players could collect, experience, and trade. A proposed take on the classic Space Duel franchise could see players collect parts and assemble their own custom spacecraft to race online, he suggested.
Atari has undertaken some crypto initiatives on its own, Chesnais noted, but said that it made sense to also partner with other firms given that it's still early days in the crypto industry.
"At the end of the day, it's a very nascent and young environment, economy, and business model, so we said: You know what? Nobody knows what's going to work, so let's try and join forces. I'm sure there's going to be a winner," he said. "We've already made some sales with Animoca. Everyone was very happy with the sales results."
The road ahead
You can buy the Atari Token, but as of this writing, there isn't much you can do with it. All potential use cases sit on the roadmap ahead: Atari Casino, Atari Betting, crypto-infused takes on classic games, and potentially more. Atari has also noted plans for a mobile wallet, a possible Atari USD stablecoin pegged to the US Dollar, and a vision to put Atari Token governance under a DAO, or decentralized autonomous organization.
Chesnais said that further announcements are coming regarding the Atari Token's development and plans, including news ahead in January. However, he knows well that launching concrete ways to actually use the gaming-centric token is the most important task ahead if Atari wants its crypto play to be a meaningful, long-lasting endeavor.
"It's basically use cases, use cases, use cases," he said of the Atari Token roadmap. "The rest is irrelevant."
Long Reads, Atari TokenRead More