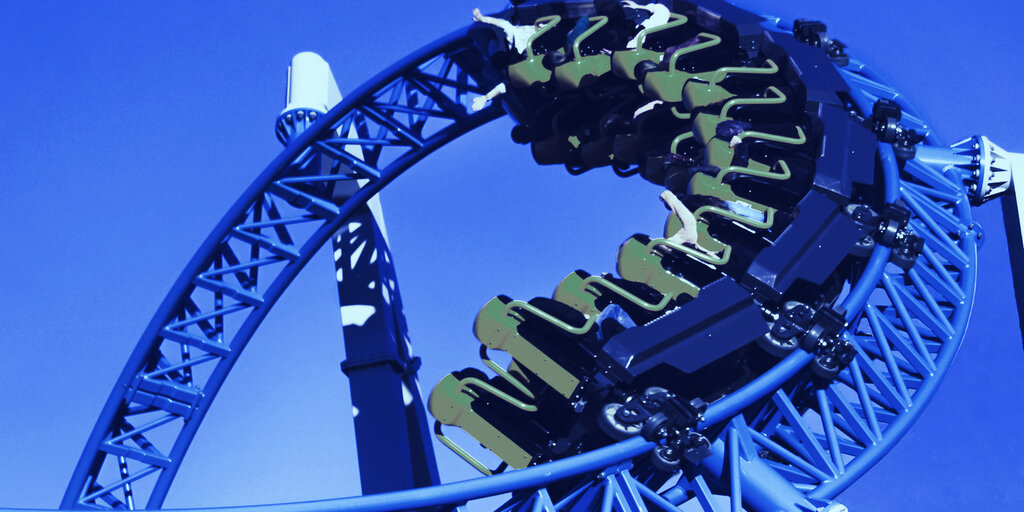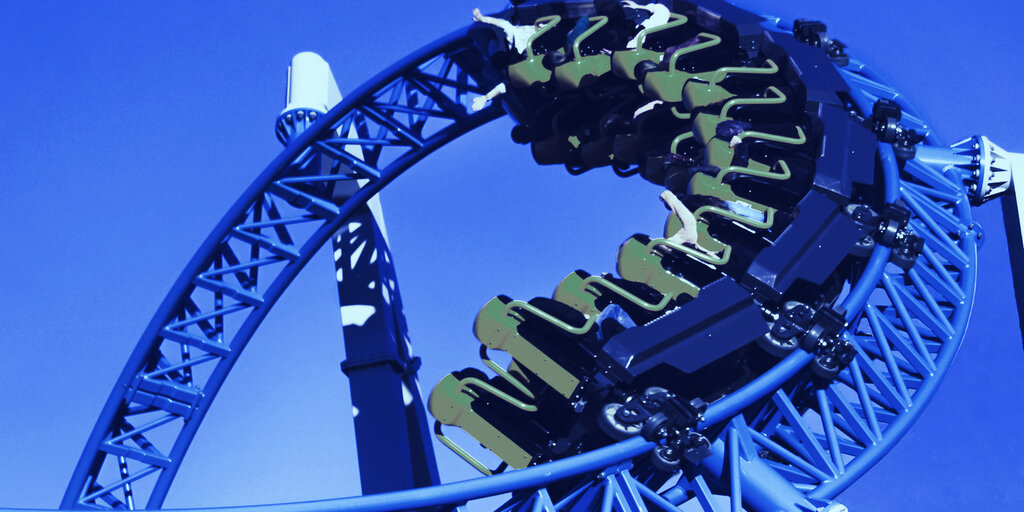 Bitcoin was at it again last night. No sooner had it surpassed the all-time high, the price came tumbling back down. The price of Bitcoin, which had hit its all-time high, $19,816, plummeted to $18,543. Then it recovered to $19,364 before tumbling again and settling at over just over $19,000 at the time of writing. 
Who is to blame? Well, that depends on who you're asking. Peter Schiff, CEO of Euro Pacific Bank and long time critic said it was all Grayscale Trust's fault. In a Twitter thread posted yesterday, Schiff said Grayscale had been "pumping" Bitcoin by taking out ads on US TV network CNBC to attract people to the funds' GBTC shares.  
Here is how the Grayscale Trust helps fuel the #Bitcoin bubble. First Grayscale spends lots of money on @CNBC running non-stop ads pumping Bitcoin to investors. CNBC then returns the favor by constantly featuring pro-Bitcoin guests on air, who make pie-in-the-sky price forecasts.

— Peter Schiff (@PeterSchiff) December 2, 2020
Once it had done that, Grayscale buys more Bitcoin pushing the price up, and sucking in more investors. According to Schiff eventually, this scheme will lead Grayscale to dumping its sizeable Bitcoin stash and crashing the price. 
Mike Novogratz, the CEO of Galaxy Digital speaking on CNBC said if Bitcoin were easier to buy, the price would be so much higher. While his comments weren't directly aimed at the market correction, his view seemed to be it was ease of use that was causing headaches. 
"You're seeing more and more institutional pathways," says @Novogratz on #bitcoin's bull run. "It is a digital gold story." pic.twitter.com/PdXFW6NF0v

— Squawk Box (@SquawkCNBC) December 1, 2020
Charles Bovaird, an analyst at Quantum Economics, told Decrypt that the simplest explanation is that, "after rising to an all-time high, traders took profits, causing Bitcoin to retreat."
Eric Wall, chief investment officer at crypto investment firm Arcane Assets, said it was because of "overly skittish" traders, worried that Bitcoin has already hit its peak. And so the blame game continues.
What's interesting is that looking at the 7-day average, Bitcoin is actually up a smidge, by 0.16%. Bitcoin's volatility has also been creeping up. It's 30-day estimate sits at 3.84%, taking it to the highest its been in six months. 
While Bitcoin's price wavers, the rollercoaster ride hasn't been quite so kind to other cryptocurrencies. In the last week, XRP has lost 8%, Bitcoin Cash 13%, Chainlink 10% and Bitcoin SV an eye-watering 15.9%. 
Eth fared slightly better during the fireworks, thanks to the successful roll out of Eth 2.0. The second-largest digital asset by market cap went all the way up to $640, before plummeting back down to $570 within minutes and settling in the $590s.
Overall market conditions in crypto right now can be best surmised as, "choppy". 
Stock markets cool after bumper super Tuesday 
Stock markets in Europe are seeing a bit of turbulence as well. Stocks across the continent fell in early trading this morning as traders cashed out on yesterday's rally. Germany's DAX, France's CAC 40 and Italy's FTSE MIB all saw losses.
The same was felt on the UK's FTSE 100 which was slightly down in early trading. However, the UK is expected to see brighter days ahead as it became the first country to approve the use of the Pfizer BioNTech COVID vaccine for general use. 
The FTSE 100 enjoyed its strongest rally in 30 years in November, with other indexes enjoying similar feats, and investors are hoping for more of the same as governments try to jumpstart their economies ahead of the Christmas period.